Currently, I am a Product Manager at American Express
I work with a talented team of engineers, designers, and business strategist to create digital customer experiences for American Express's Membership Rewards program.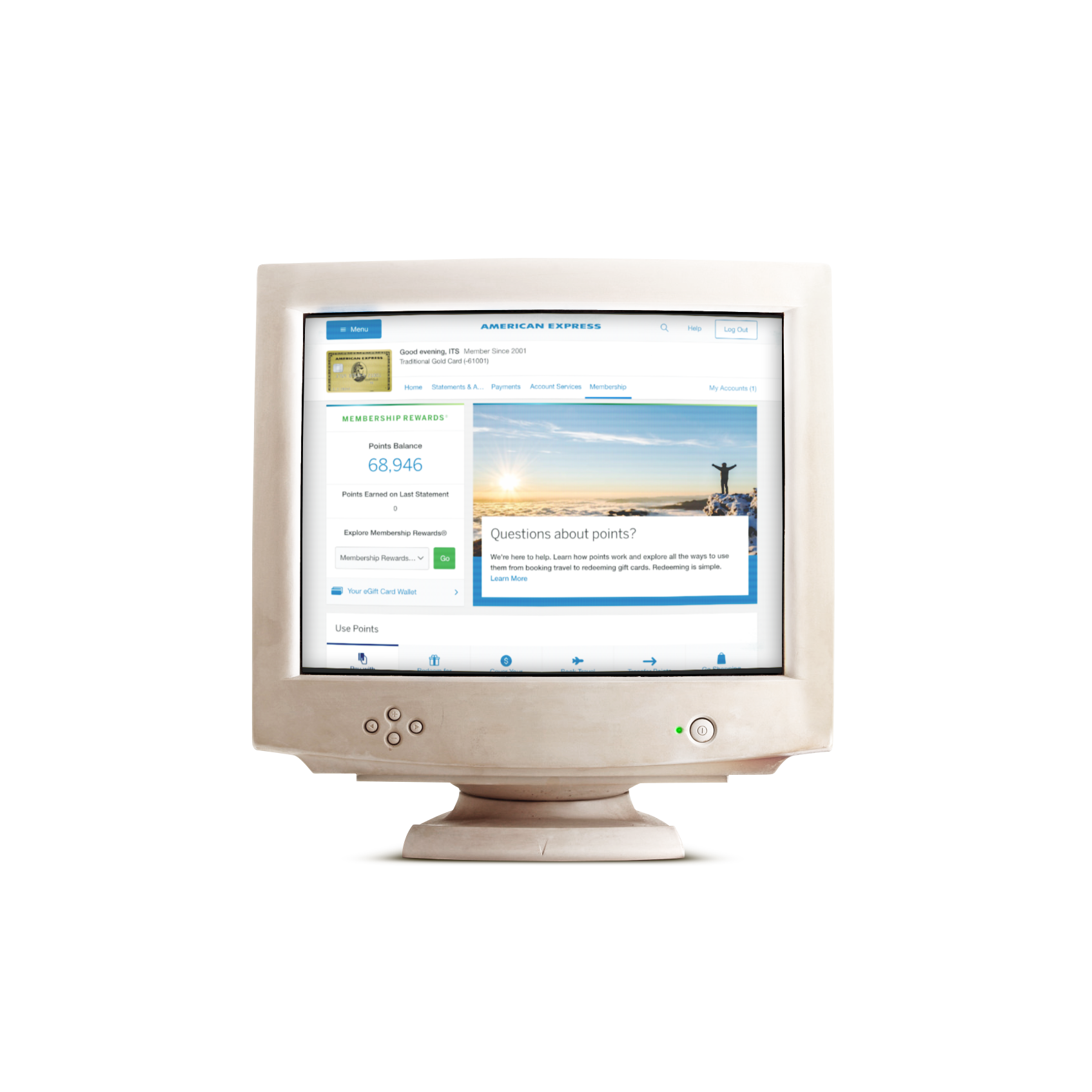 Perviously, I worked for Plenti
Plenti is American Express's internal startup. It is a fast-growing loyalty coalition with 40+ million active members and partners like Macy's, Rite Aid, ATT, and Exxon. Plenti is changing the way merchants engage with customer loyalty.
As an analyst, I answer questions about how the business is doing and where it is going.
I also lead design thinking initiatives across American Express.
Design thinking is a human-centered innovation process. I brought design thinking methods and mindsets to over 250 American Express employees. I also provide guidance to help teams prepare and lead design sprints. Lately, I have been interested in best practices to bring about innovation and creativity in teams.
If you would like a design thinking session for your team please contact me.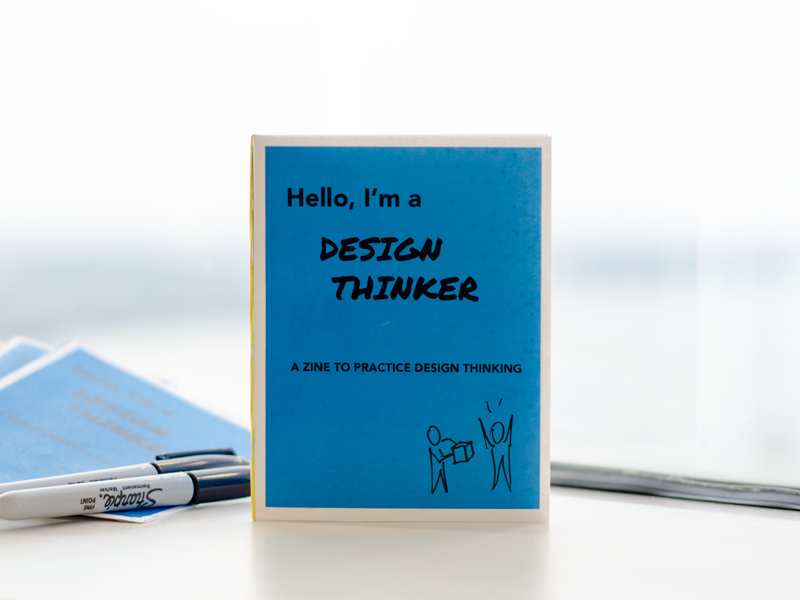 Additionally...
I interned for Surprise Ride which was my first experience in designing products for customers who were unlike myself– children ages 6-11 and mothers.
I earned a Six Sigma Green Belt certification for consulting with NASA at the Goddard Space Flight Center. I worked on processes optimization and variability reduction in the Thin Films Lab.
I have also launched my own products
1// PrideShorts
Founded and led a business that produced fashion grade collegiate apparel. Awarded seed money in business competitions, sourced global manufacturer, delivered products to hundreds of customers.
2// The Lockershelf Company
Highest quality lockershelf product line on the market. Co-developer and co-patent holder of innovative locker shelf design.

--> -->
I explore new technologies. Here are a few examples...
I used the Amazon Dash Button to share water
Inspired by a virtual reality experience I wondered "how might I share water across continents"? I reconfigured an Amazon Dash button to donate water instead of ordering Mentos.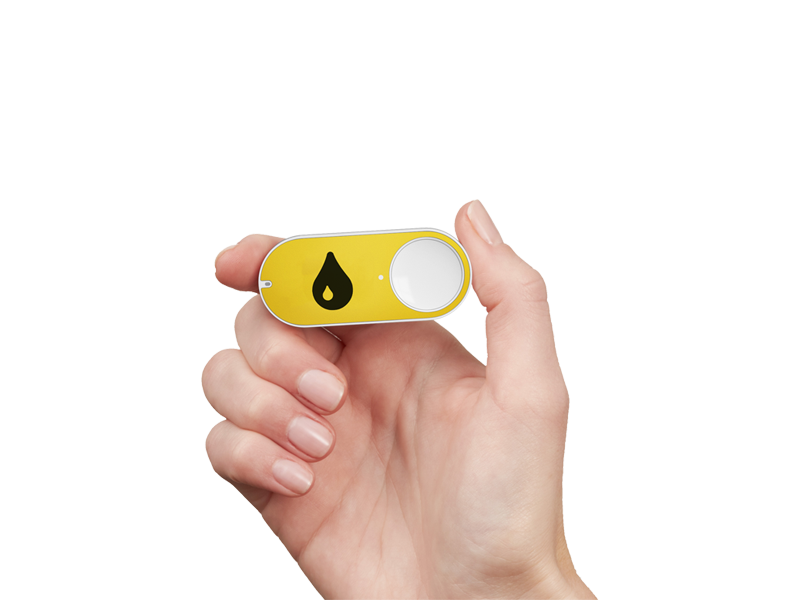 I used the Internet of Things to send emotion
What excites me most about the Internet of Things is how it enables emotional experiences across distances. I wondered "how might I send a feeling across the internet"? I built an Internet of Things flower that blooms and offers a message to the receiver.
Particle Photon, 3D Printing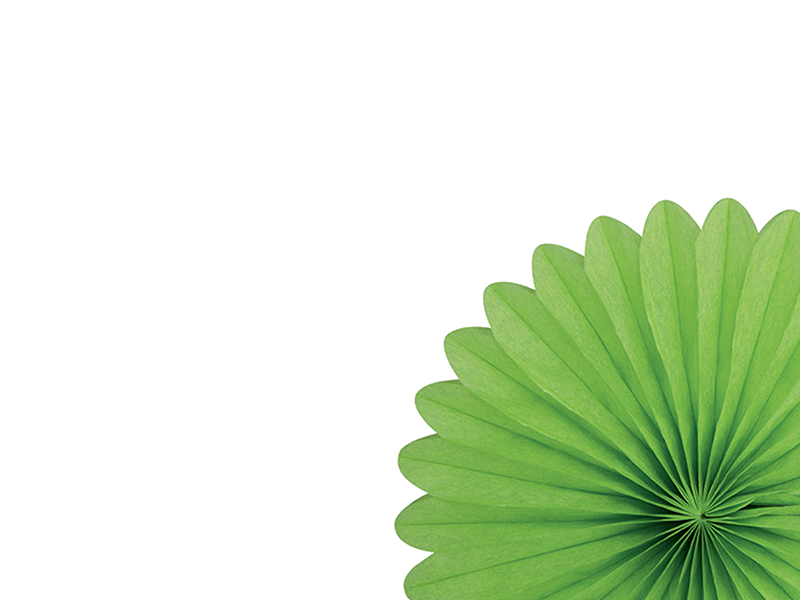 I used a microprocessor to sync lighting with the sun's cycle
How might I feel more connected to the natural world? I built a seven bulb lighting system that synced with the sun's solar cycle to cast light in my room as if the sun was moving across my ceiling.
Arduino Uno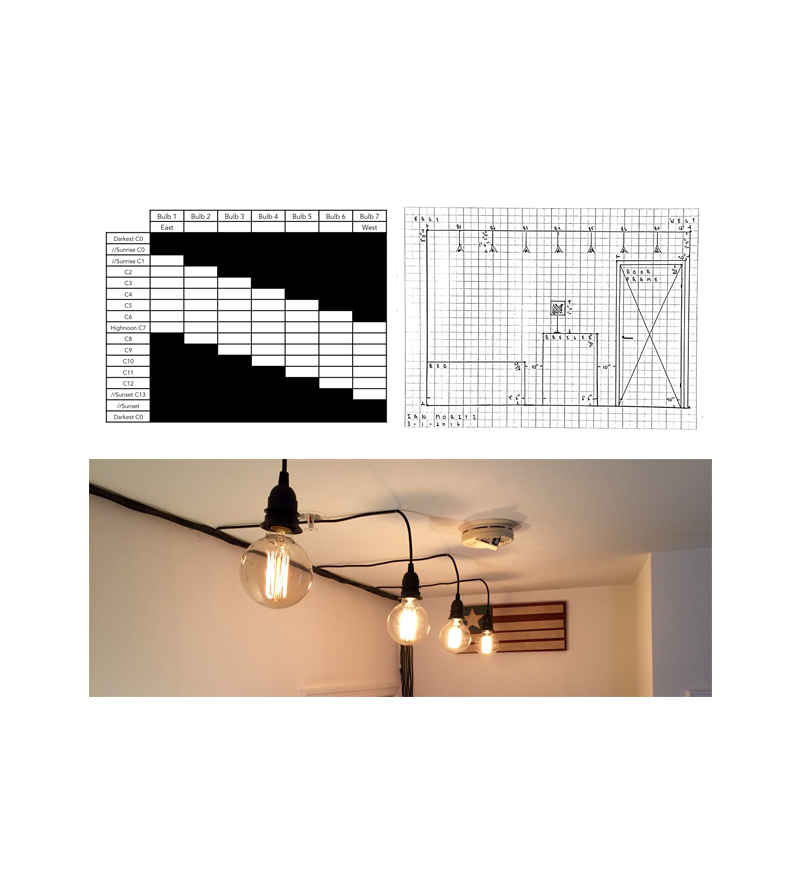 Miscellaneous Makings
A list of a lot of little things. Jump to...
Lasercut nametags
3D empathy matters
E Pluribus Unum
A twitter bot
Fancy credit card
Whimiscal notification
String mural
Book light
Another twitter bot
Light orb
My card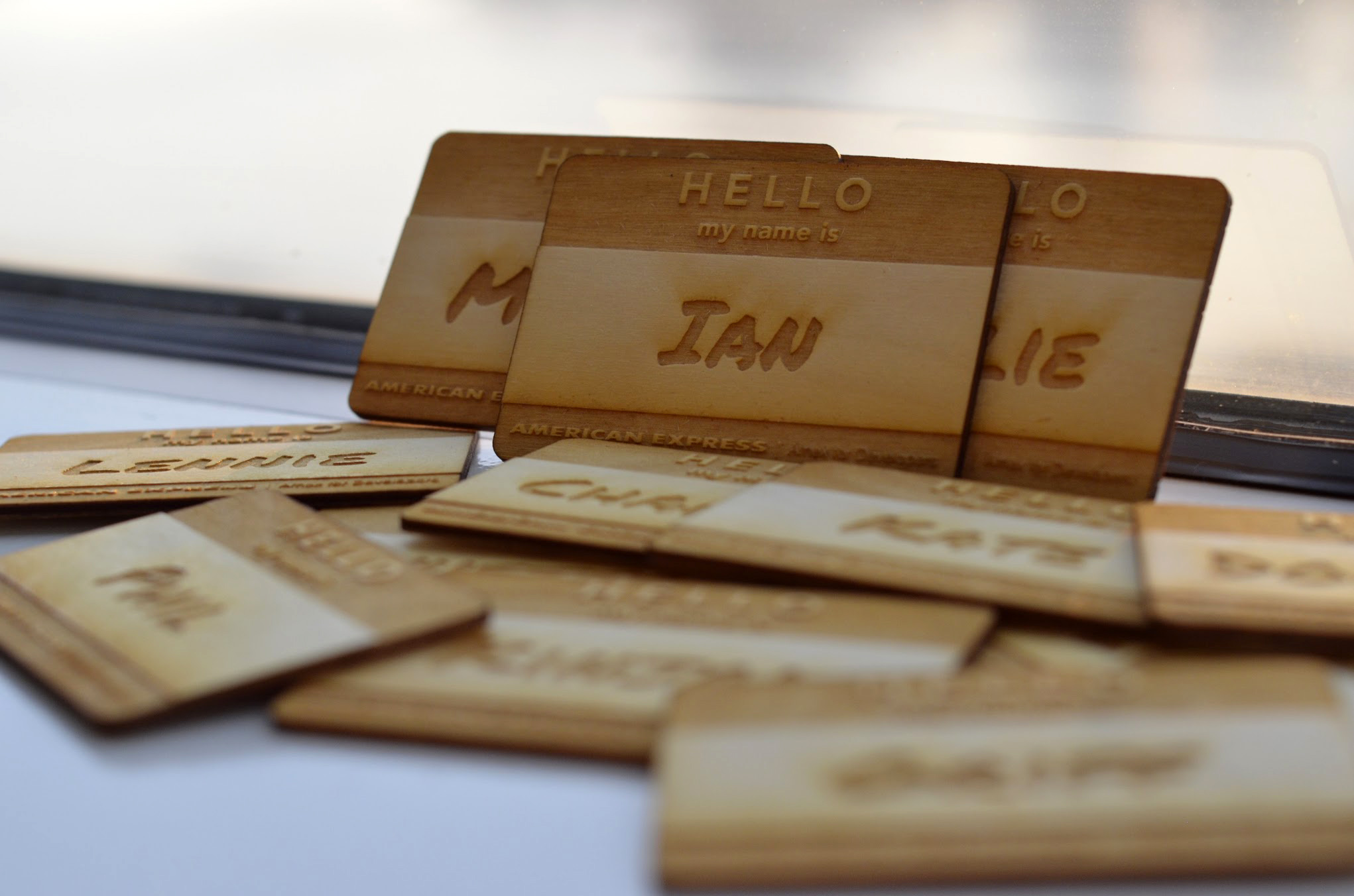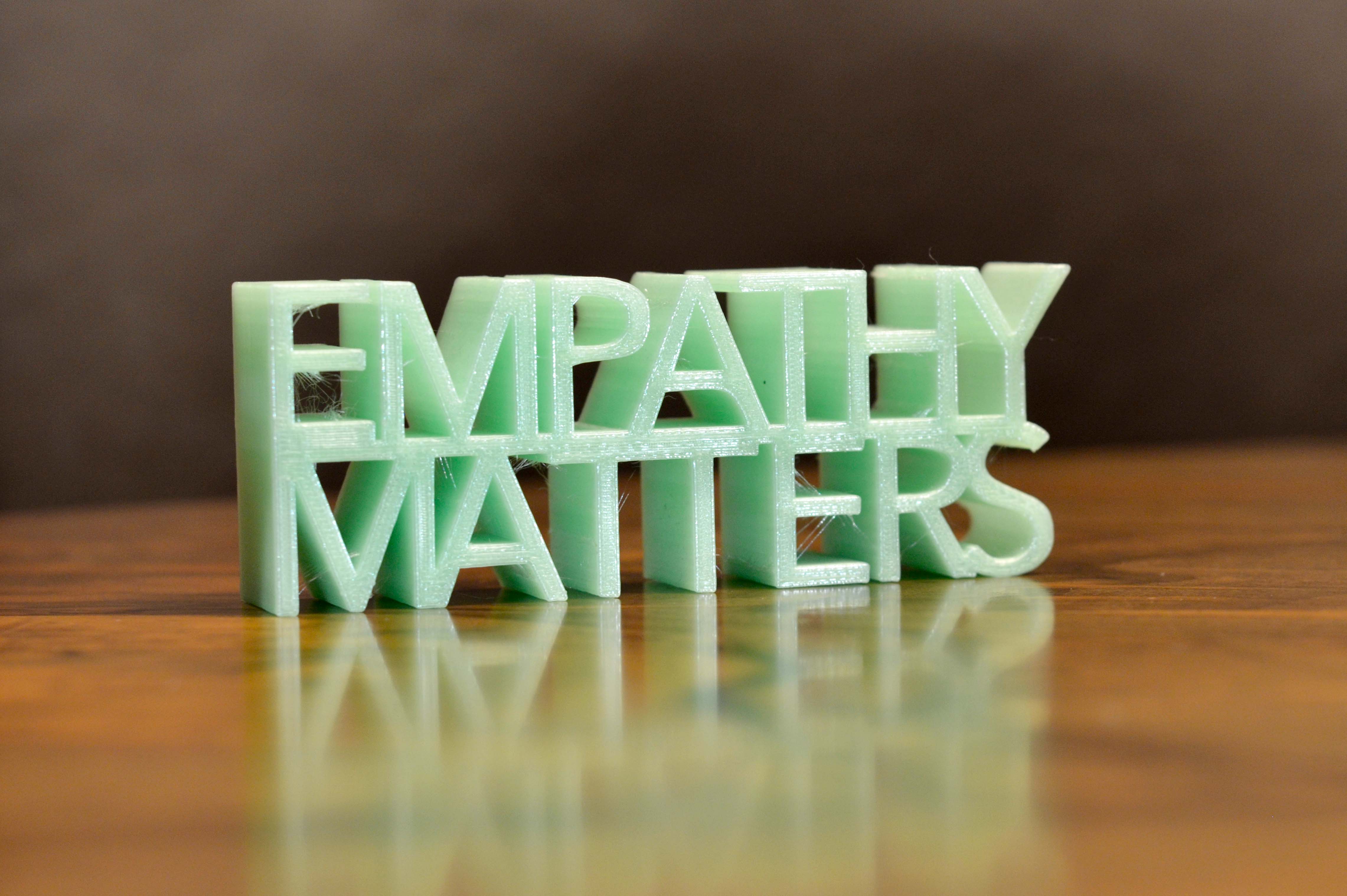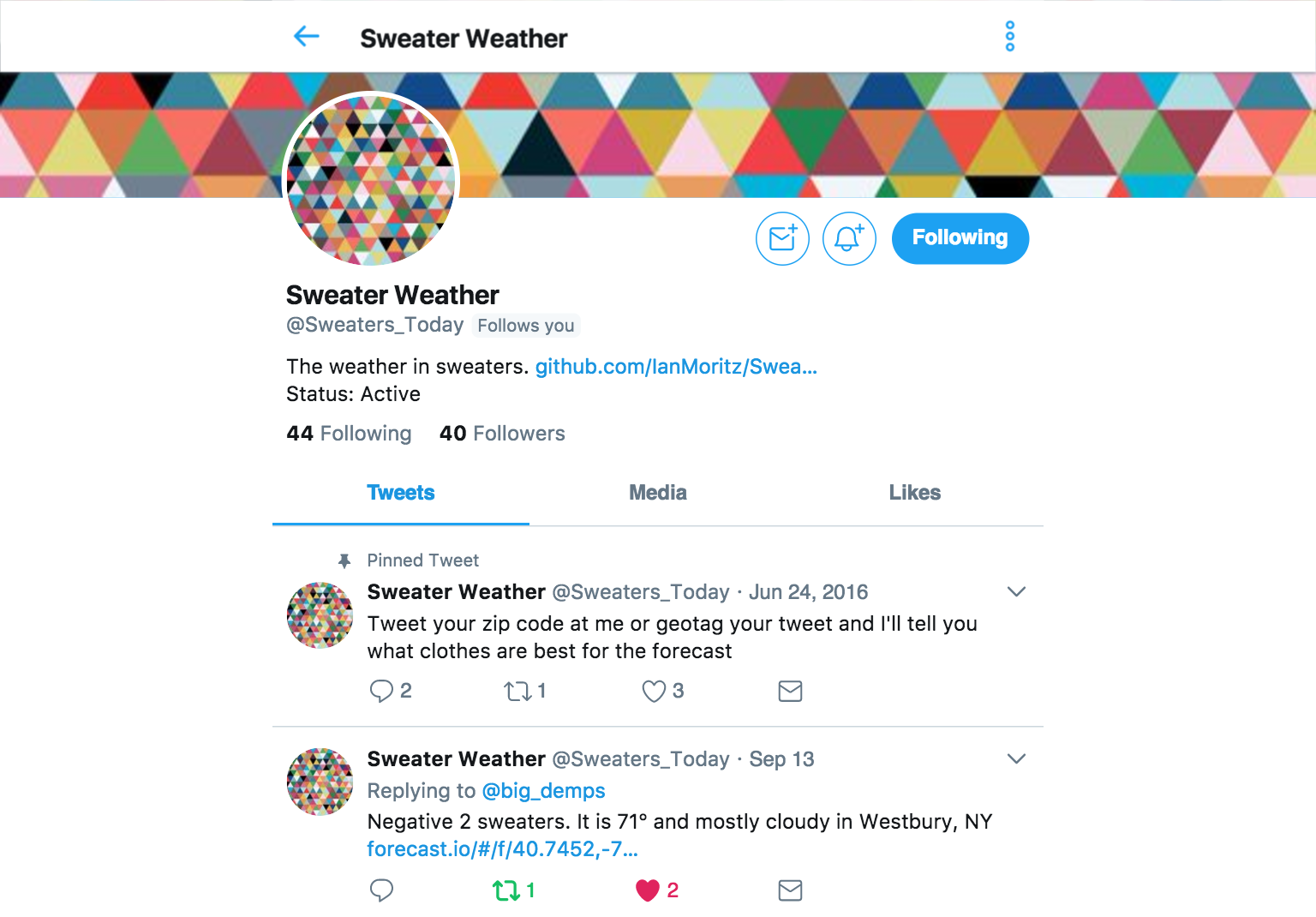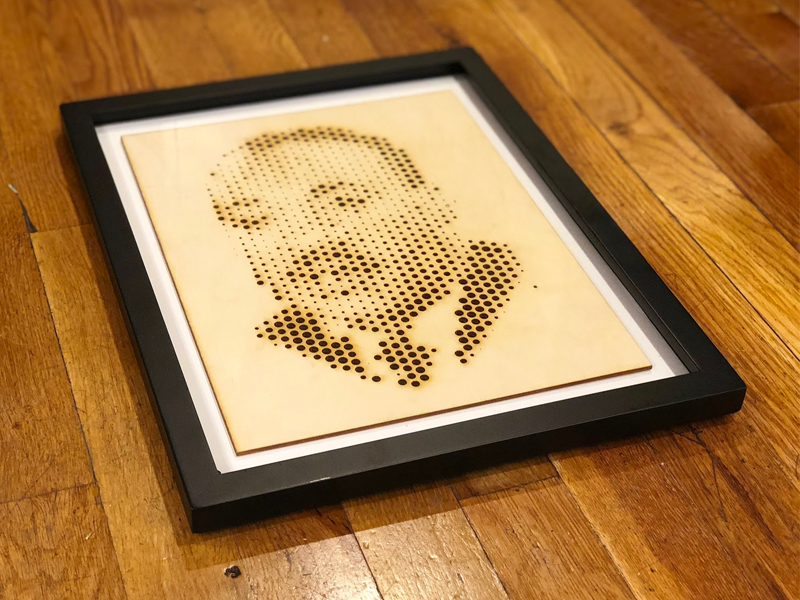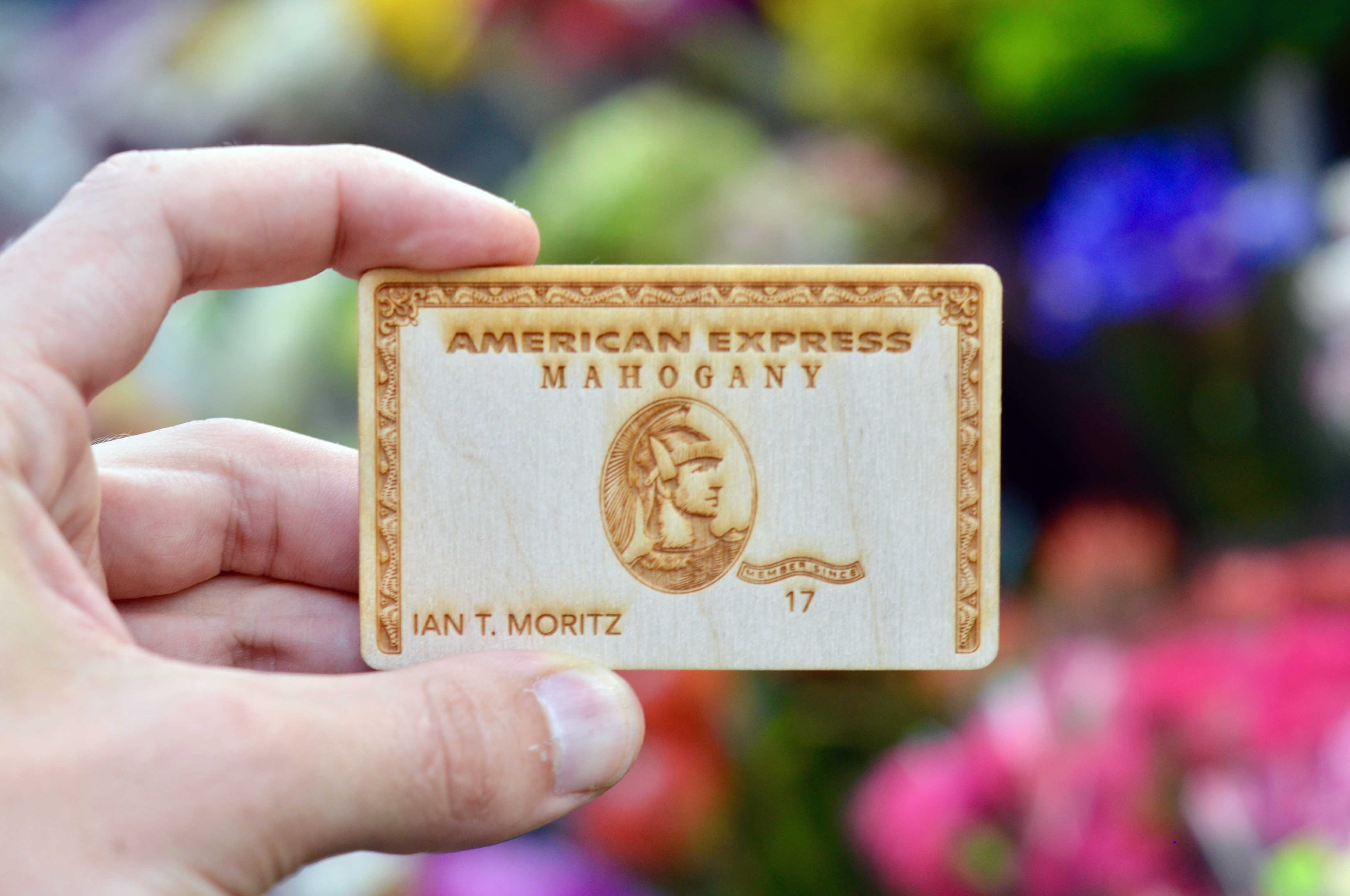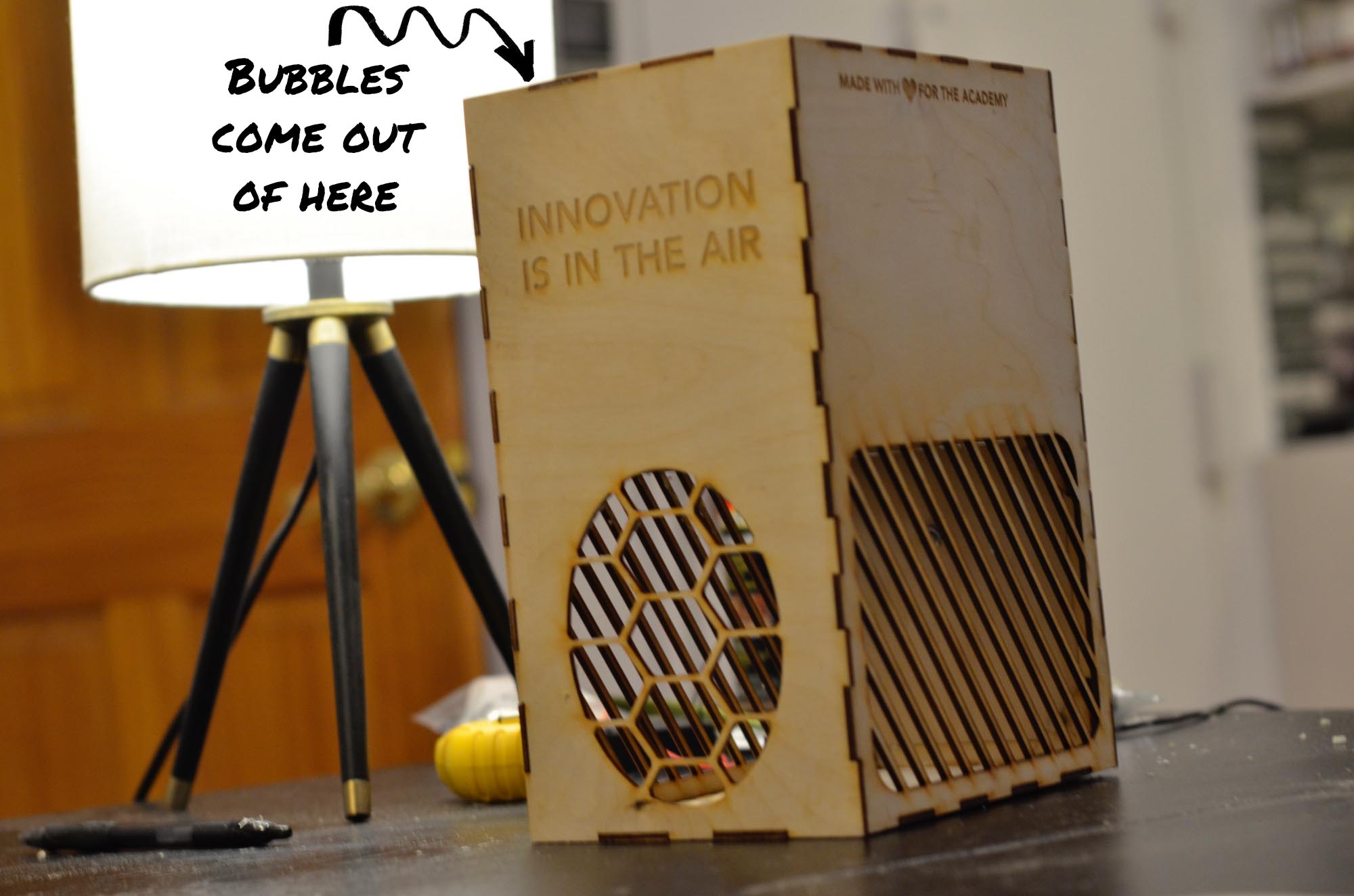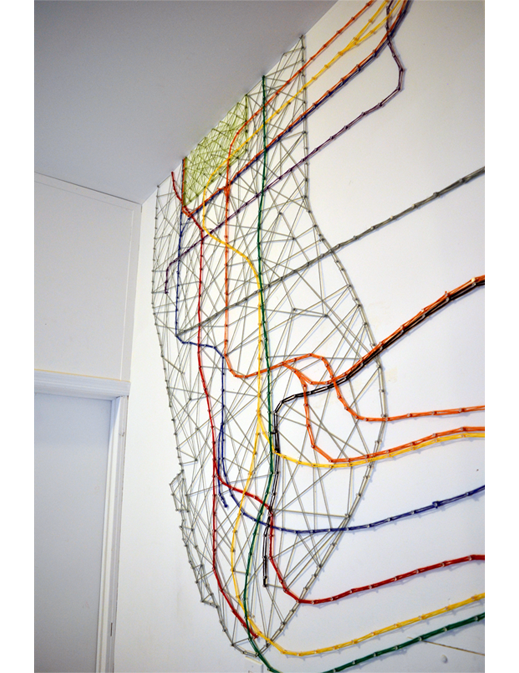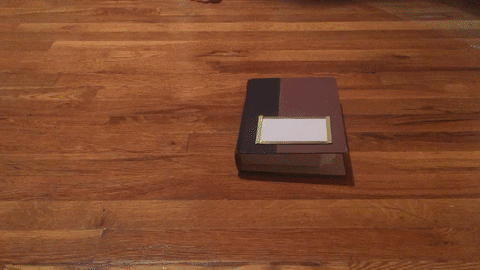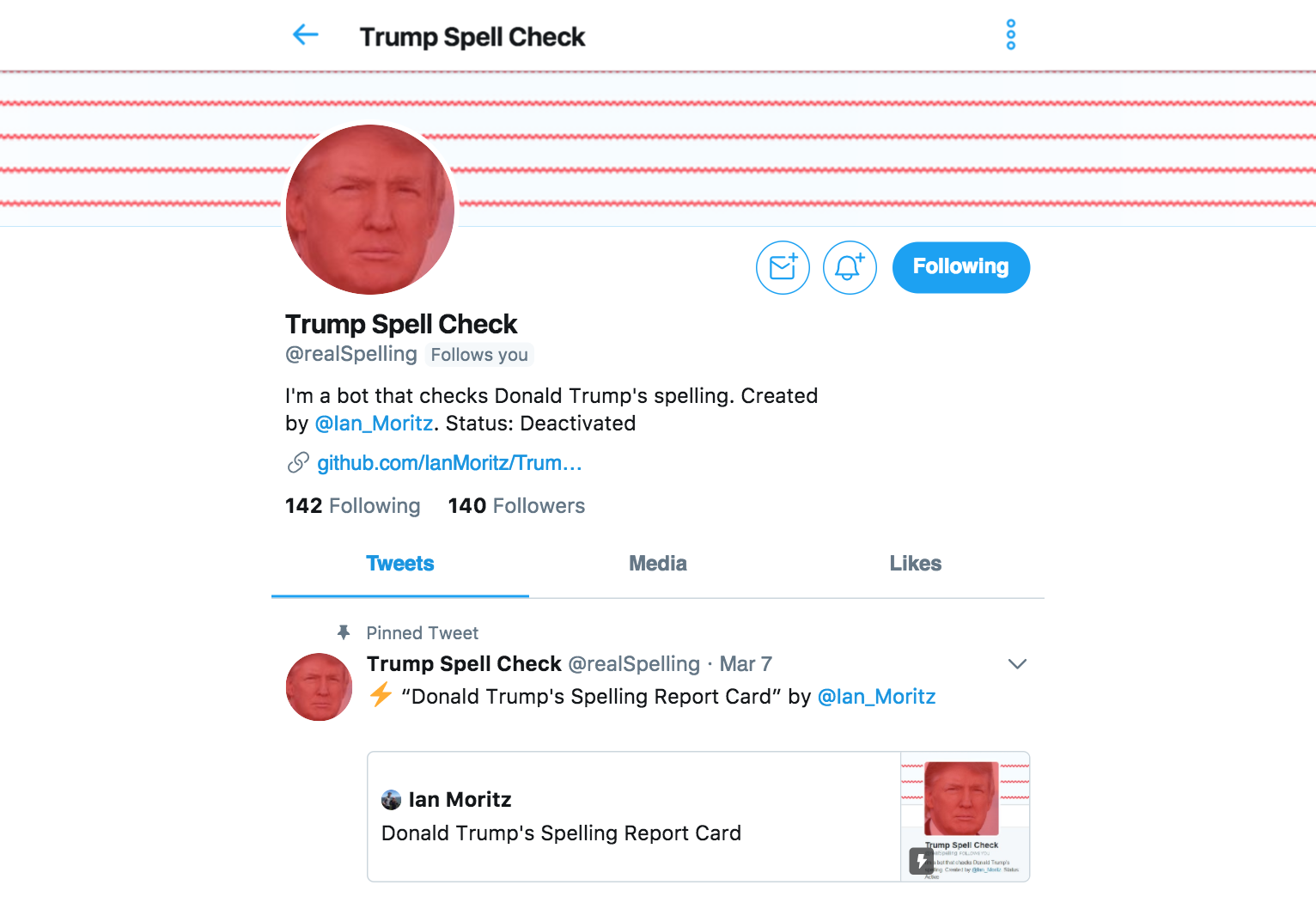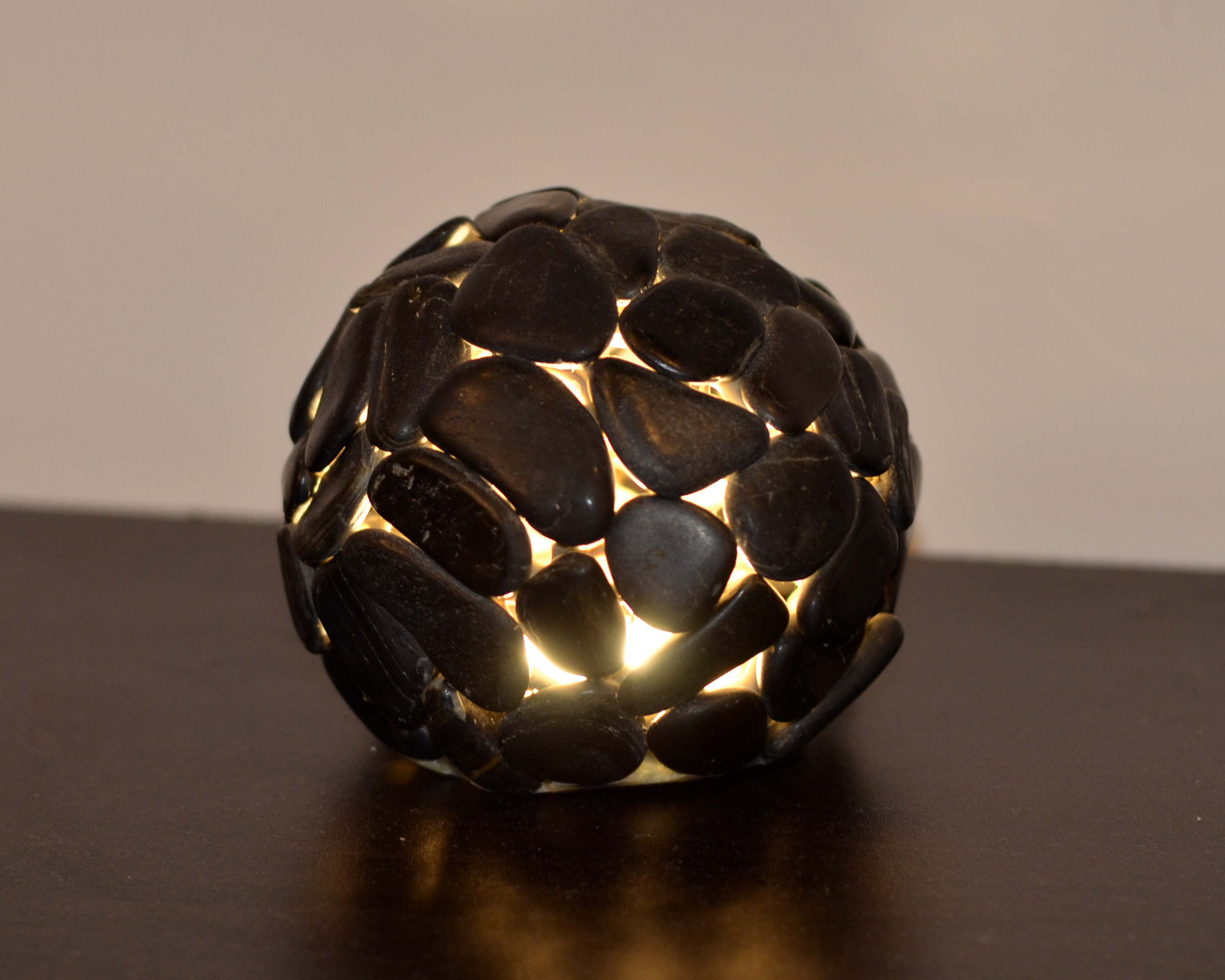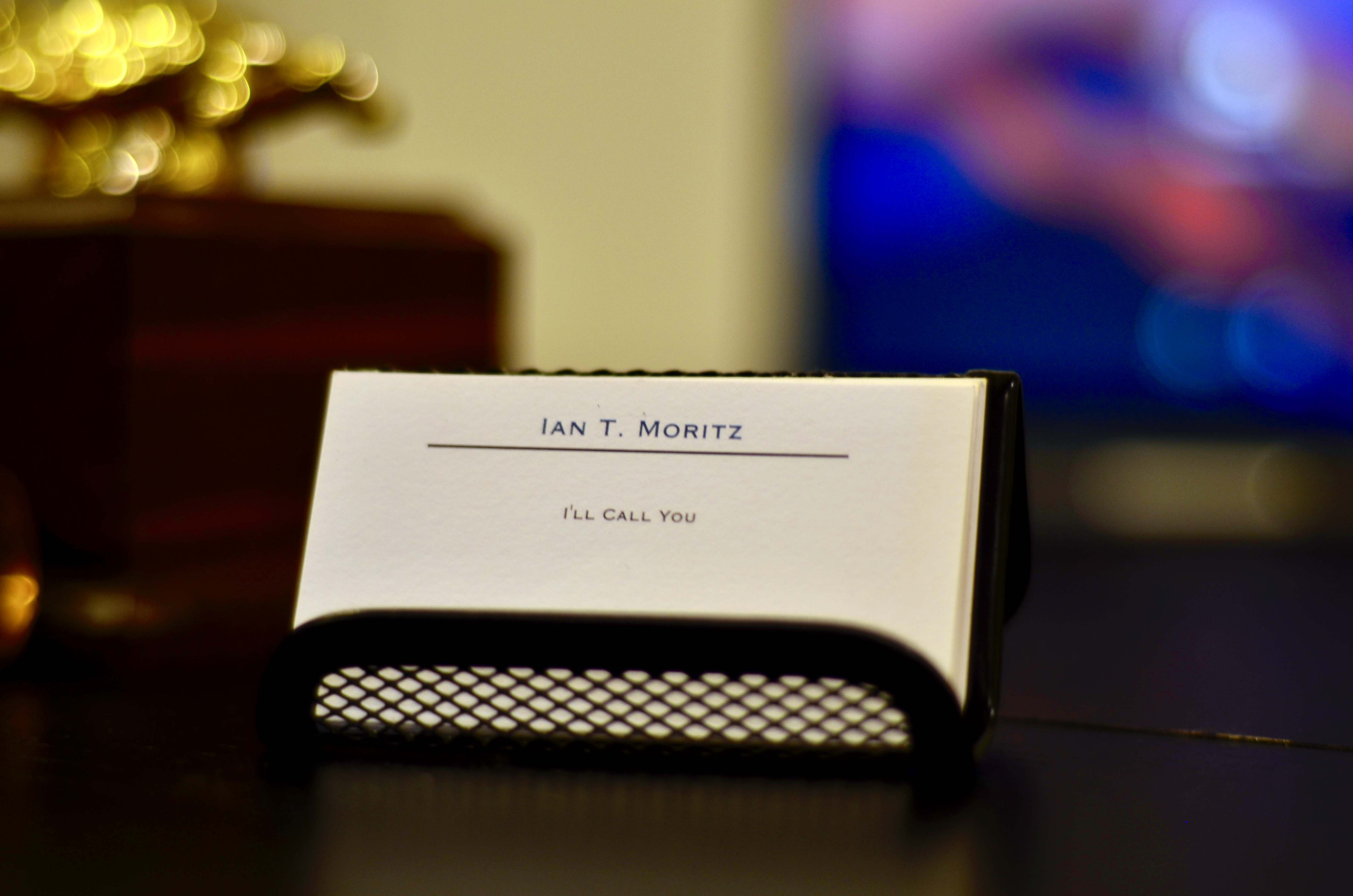 I graduated from the Robert H. Smith School of Business at the University of Maryland.

I was awarded two senior awards, the H.C. Byrd Citizenship Award and membership to the Maryland Medallion Society.
My hope is that you have a better sense of who I am through what I have created. Curiosity drives my experiences. Areas that I enjoy exploring are: :: empathizing with end users :: finding and defining new business opportunities :: creating new products, services, and experiences :: leading people and organizations to be more innovative
Contact
Email:

Moritz.Ian@gmail.com

Location:

New York, NY
Ian's fun facts...
I broke a world record for most high fives

I appeared on ABC's Beyond the Tank

I told a joke on The Late Show